| Absolute Series | Brilliant Series | 703 Series | 10J Series | 808 Series | 609 Series | 503 Series | HAND Series |

|RIDE|CRASH|Hi-Hats|China|Splash|
New to the Koide Cymbal lineup, this cymbal has been designed to fulfill a cleaner and more delicate rainbow of sound. Its creation was based on the 312 series.
[ Cymbals used ]

RIDE

20" Medium/

CRASH

18" 16" Medium Thin/

Hi-Hats

14" Medium 14" Medium/

China

18" /

Splash

10" 8"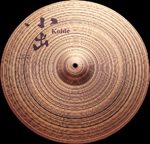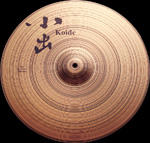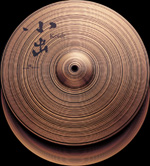 Hi-Hats
For the essential technical drummer the open hi-hat cymbal combines a crisp sound with a clear tone. Balanced chick sound based on the 312 Series. You can chose from three weight variations: Thin, Medium or Heavy. Greatly suited for a variety of combination with the whole 312 Series range.
| | |
| --- | --- |
| Medium(Top)+Heavy(Bottom) | |
| Thin(Top)+Heavy(Bottom) | |
| Thin(Top)+Medium(Bottom) | |
| Thin(Top)+Heavy(Bottom) | |